The Gazette is a community magazine made for people experiencing homelessness, full of fun quizzes and informative articles.
It is distributed, every fortnight, to key services, such as Hostels & Day Centres, and is intended to be produced in collaboration with readers.
---
Meet The Team!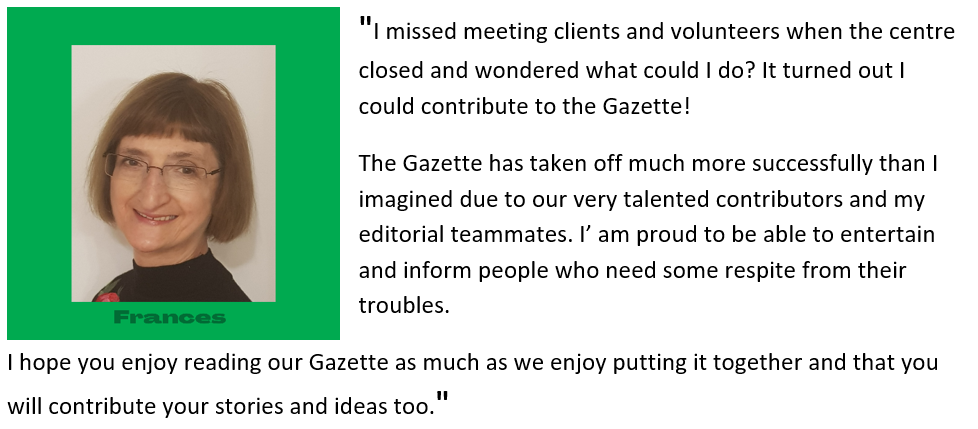 ---
Previous editions
Edition 1 Edition 2 Edition 3 Edition 4 Edition 5 Edition 6 Edition 7 Edition 8 Edition 9 Edition 10 Edition 11 Edition 12 Edition 13 Edition 14 Edition 15 Edition 16 Edition 17 Edition 18 Edition 19Edition 20 Edition 21
---
Want to be featured or become a distributor?
We always welcome submissions from readers and new distributors!

If you would like your work to be featured or become a distributor, please email us, and a friendly member of the team will be in touch.