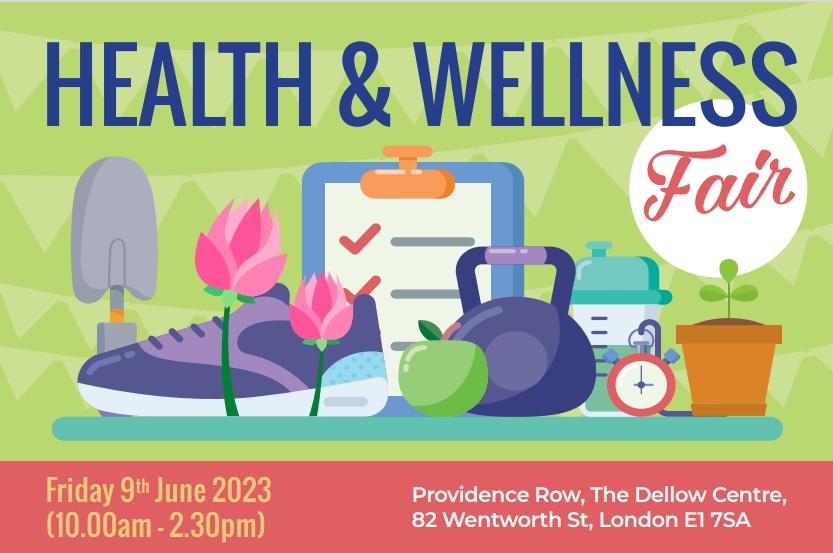 Our next Health Fair will take place on Friday 9th June 2023, 10am to 2.30pm, at our Dellow Centre.
The event is an opportunity to access face to face, confidential healthcare advice & information and is open to anyone affected by homelessness in Tower Hamlets.
Come and join us to focus on your physical and mental wellbeing for the day and speak to our friendly healthcare professionals for advice and support on anything from mental health, drug and alcohol, sexual health, Covid vaccination and dental advice.
Activities will also include a barbecue, live music and access to free haircuts.