We've created an urban oasis in inner city London. Tower Hamlets, where we are based, is the seventh most deprived area, nationally. Some of our clients sleep on cold, hard pavements night after night. Others live in dirty and dangerous conditions. Our garden is a safe and peaceful space where they can relax and enjoy the beauty of nature.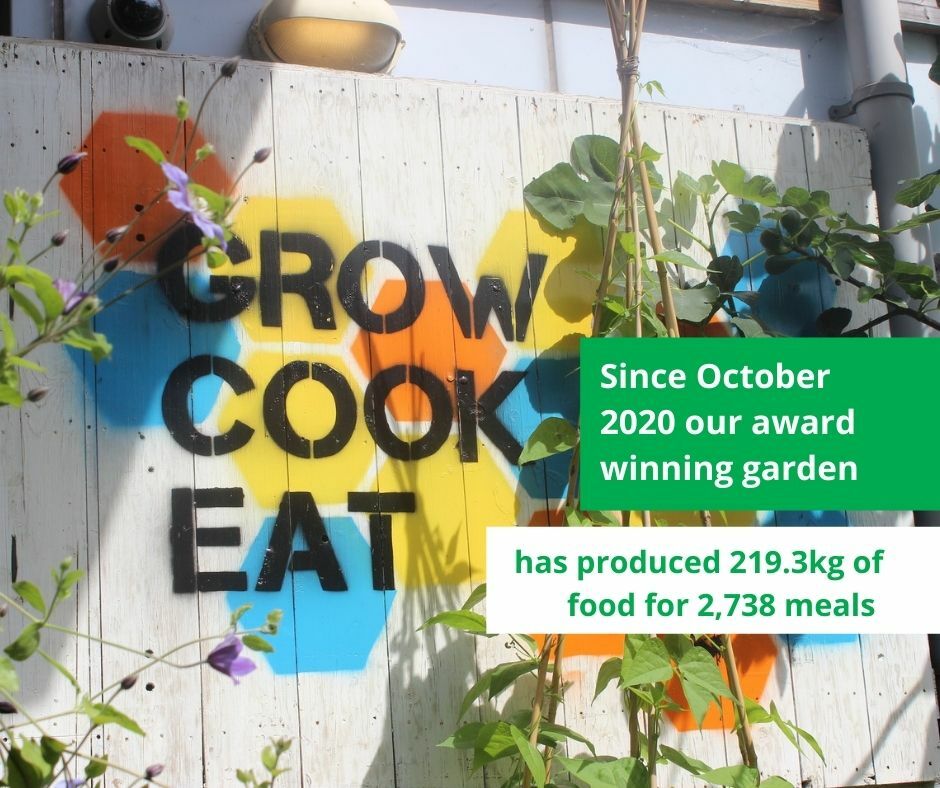 Growing food
In 2013 we transformed our courtyard garden from a grey and urban space into a sanctuary in the city that brings people from all branches of the community together to exchange skills and experiences. In 2015 we built our rooftop garden.
The empty roof is now a thriving allotment garden growing more than 100 varieties of fruit and veg for our kitchen. The food we grow is turned into nutritious meals that go into the breakfasts and lunches in our Resources Centre.
During Covid, between October 2020 – May 2021, 14,768 meals were delivered to those living in temporary accommodation and on the streets all over East London