Skip to main content
Why volunteer with us?
Providence Row has worked with companies for many years to offer a variety of meaningful and impactful volunteering opportunities for individuals and groups.
Volunteers play a huge part in helping Providence Row to provide a community of support for people affected by homelessness in London. All volunteering opportunities are part of our weekly program of activities which are designed to support vulnerable adults improve their wellbeing and confidence and live a life away from the streets.
How can your company volunteer with us?
You may choose to set up a volunteering partnership with us, or book ad-hoc opportunities throughout the year. Whether helping someone to improve their English, develop IT skills or work on their CV, volunteers can use both their personal and professional skills to improve the lives of homeless and vulnerable adults in London.
We also offer fantastic team-bonding experiences or corporate 'away-day' activities which are guaranteed to be fun-filled and meaningful as you tackle homelessness as a team - from cooking up a feast in our weekly lunch challenge, becoming an Apprentice for the day in the market or getting green-fingered on our rooftop garden.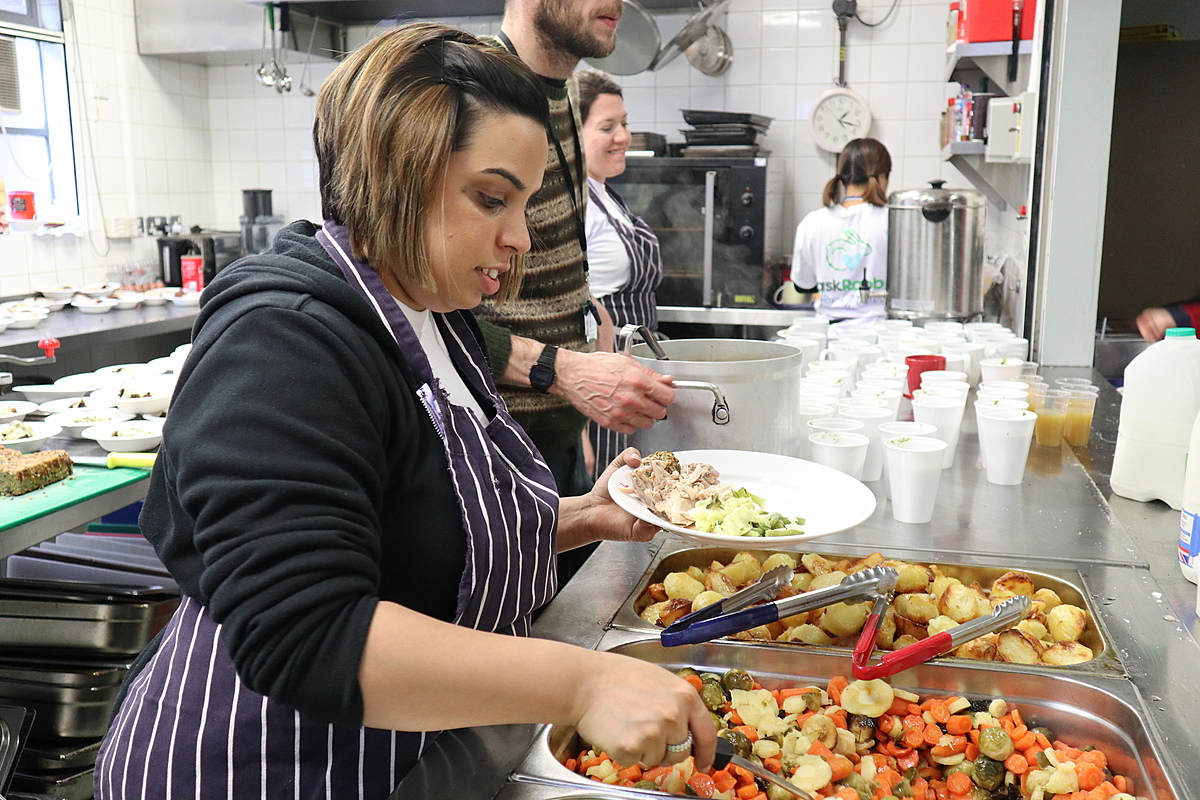 You can find the full details of the volunteering opportunities we offer in our 2020 brochure in the link below.
We also welcome pro-bono support and gifts in kind too, so please contact us if you have an idea of how you might be able to support us!

All contributions from corporate volunteering activities go back into our work where it is needed the most.
DOWNLOAD OUR 2020 BROCHURE HERE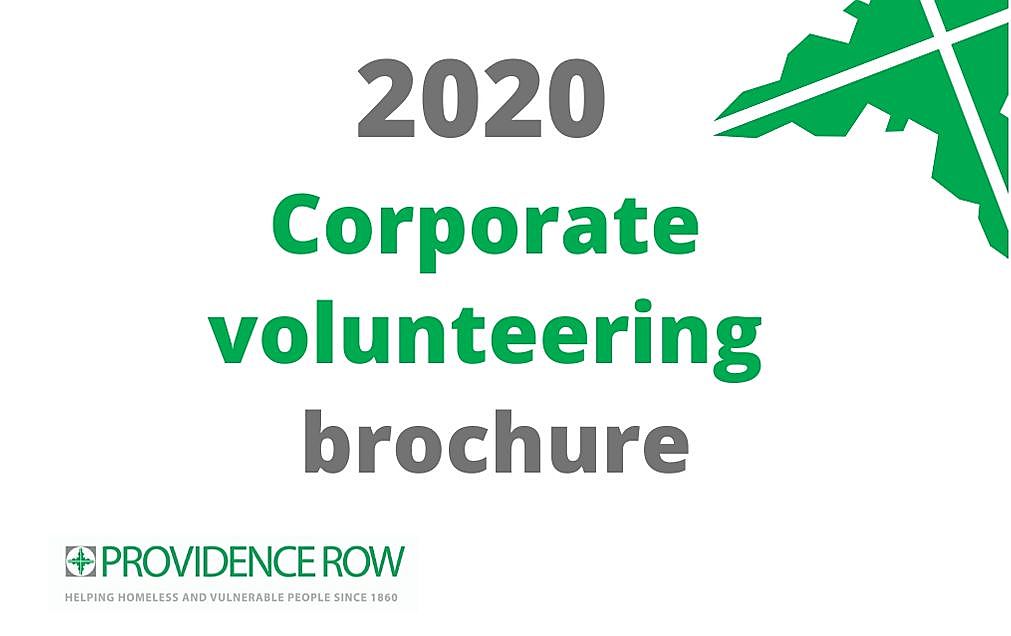 Corporate Volunteering FAQs and Expectations

Contact us
If you would like to find out more about corporate volunteering at Providence Row, or to make a booking, please get in touch with Felicity on the details below.

Thank you for supporting us to tackle homelessness in London.

Email: [email protected]
Call: 0207 422 6778