Why volunteer with us? We have worked with companies for many years to offer both ad-hoc volunteering opportunities and volunteering partnerships. Volunteers will always undertake meaningful activities at Providence Row and will make a huge impact on our services as well as gain an understanding of how we are tackling homelessness in London.
Volunteering Opportunities
Our volunteering activities are part of our programme of activities designed to improve people's wellbeing and confidence and to help them move into work. Whether helping someone to improve their English, develop IT skills or work on their CV, volunteers can use both their personal and professional skills to improve the lives of homeless and vulnerable Londoners.
We can also offer great team-bonding experiences or 'away-day' activities too. From our weekly Lunch Challenge, to our Gardening Corporate Challenges which run through spring and summer, these are fantastic ways to tackle homelessness as a team.
You can find the full details of the volunteering opportunities we offer regularly at our centre below, including PDF activity briefs.
Occasionally we have extra seasonal activities which volunteers can support. These are advertised below the regular opportunities.
Corporate Volunteering FAQs and Expectations

Tuesdays
English: Reading & Writing, 11.15am – 1.15pm
This session is suitable for between two and four volunteers.
Thursdays
Art,10am – 12noon
This session is suitable for two volunteers.
Music,1.15pm – 3.45pm
This session is suitable for two volunteers.
Fridays
Lunch Challenge, 10am – 3pm
This session is suitable for a team of six volunteers.
Beginners' Computer Skills, 11am – 1.15pm
This session is suitable for four volunteers.
English: Speaking & Listening, 11.15am – 1.15pm
This session is suitable for between two and four volunteers.
We currently do not have any additional volunteering opportunities at our centre, but we will soon be advertising our Christmas activities.
Can't get out of the office? Support our work tackling homelessness by inviting our activity groups to your office. From employability workshops lead by volunteers to hosting our Film Club, you can still support our work with homeless and vulnerable people.
To take part in corporate volunteering, we ask companies to donate £50 per volunteer per session for most activities. These donations ensure that our vital services are able to continue as well as helping to cover the cost of the materials and resources used within sessions. Our Lunch Challenge and other team activities have a mandatory minimum charge of £300 due to the nature of the activities and the length of time volunteers are with us.
If your company does not have a budget for volunteering, please still get in touch to discuss how we can work together.
Contact us
If you would like to find out more about corporate volunteering at Providence Row, or book opportunities, please get in touch so that we can begin working together to tackle homelessness in London.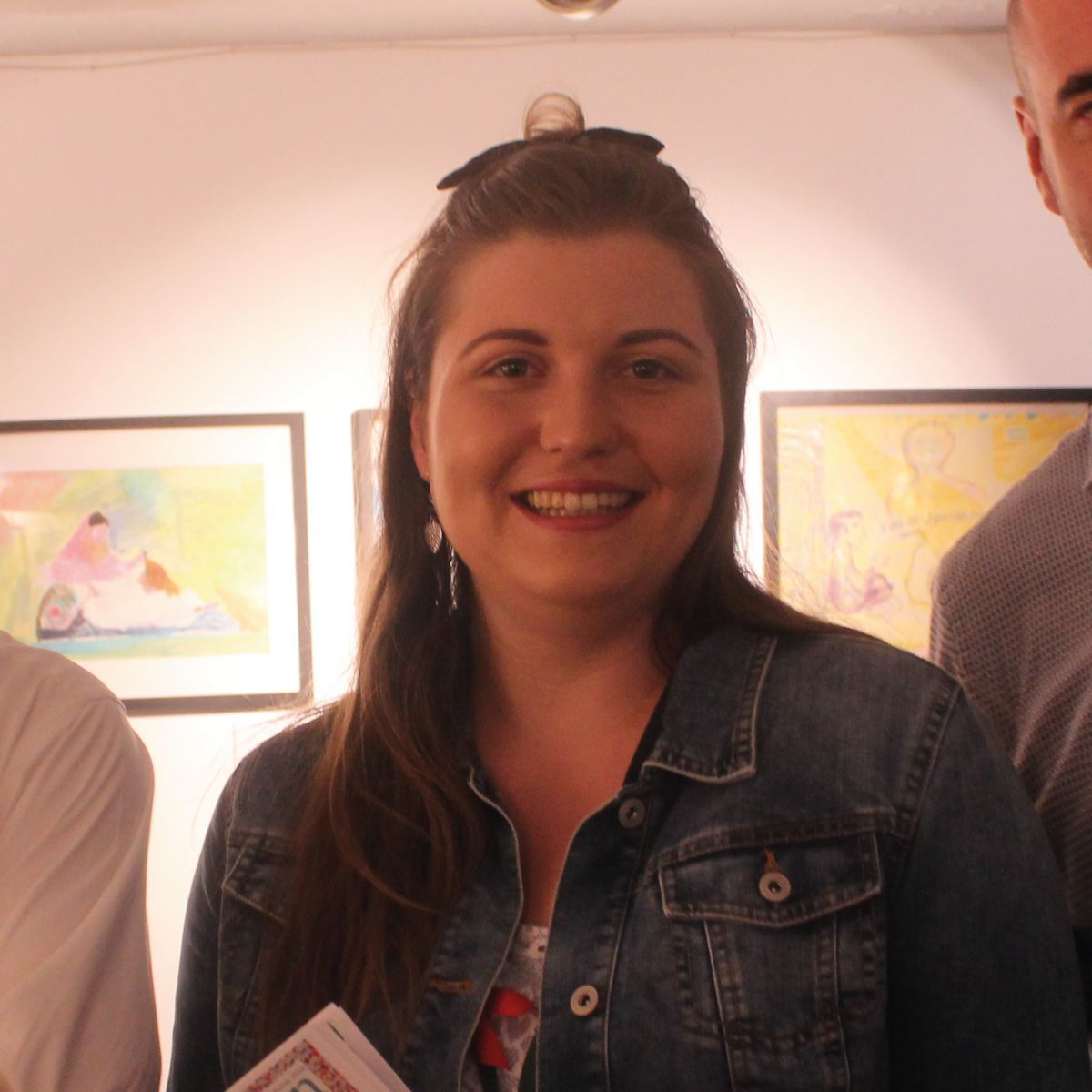 Olivia Galvin-Hughes
Fundraising & Corporate Volunteering Officer
0207 422 6381