Now more than ever, community is the very glue holding us all together. The pandemic has changed the way that we are able to interact with each other, as we follow social distancing rules to keep safe. For many of the clients who regularly attend our day centre, this has been, and continues to be a particularly lonely, isolating and challenging time.
Whilst we are unable to host our usual activities on site, we want to invite you - our supporters, volunteers and peers, to use our community post box as a way of keeping our community of support active and connected. We will collate and distribute letters to our clients alongside our weekly learning and wellbeing pack, which we are sending out to around 600 clients each week.

Who will be receiving my letter?
This may be someone who is living in temporary accommodation with only a microwave, fridge, bed and mattress; a vulnerable person who hasn't been outside for months or someone who has recently been rough sleeping but is now being supported to self-isolate in a hotel. Your message will show them that they have not been forgotten.

What should I write?
It's up to you what you would like to include in your letter, but if you'd like some suggestions how about:
•Introducing yourself and sharing some of your favourite things.
•Writing a fun and uplifting story, or recording an enjoyable memory at our day centre.
•Sharing recipes or recommendations for things to do inside.
•Sharing something you have seen on a walk during exercise, or somewhere you would like to go once lockdown is lifted.
We sometimes find the best way to do things like this is to think about what you would like someone to say to you if you were receiving this letter, and let your creativity flow.
Writing your letter:
Please use the text box below to send your letter to someone facing homelessness. Please note, there is a limit of 250 words and we are not able to distribute letters addressed to specific individuals.
Thank you!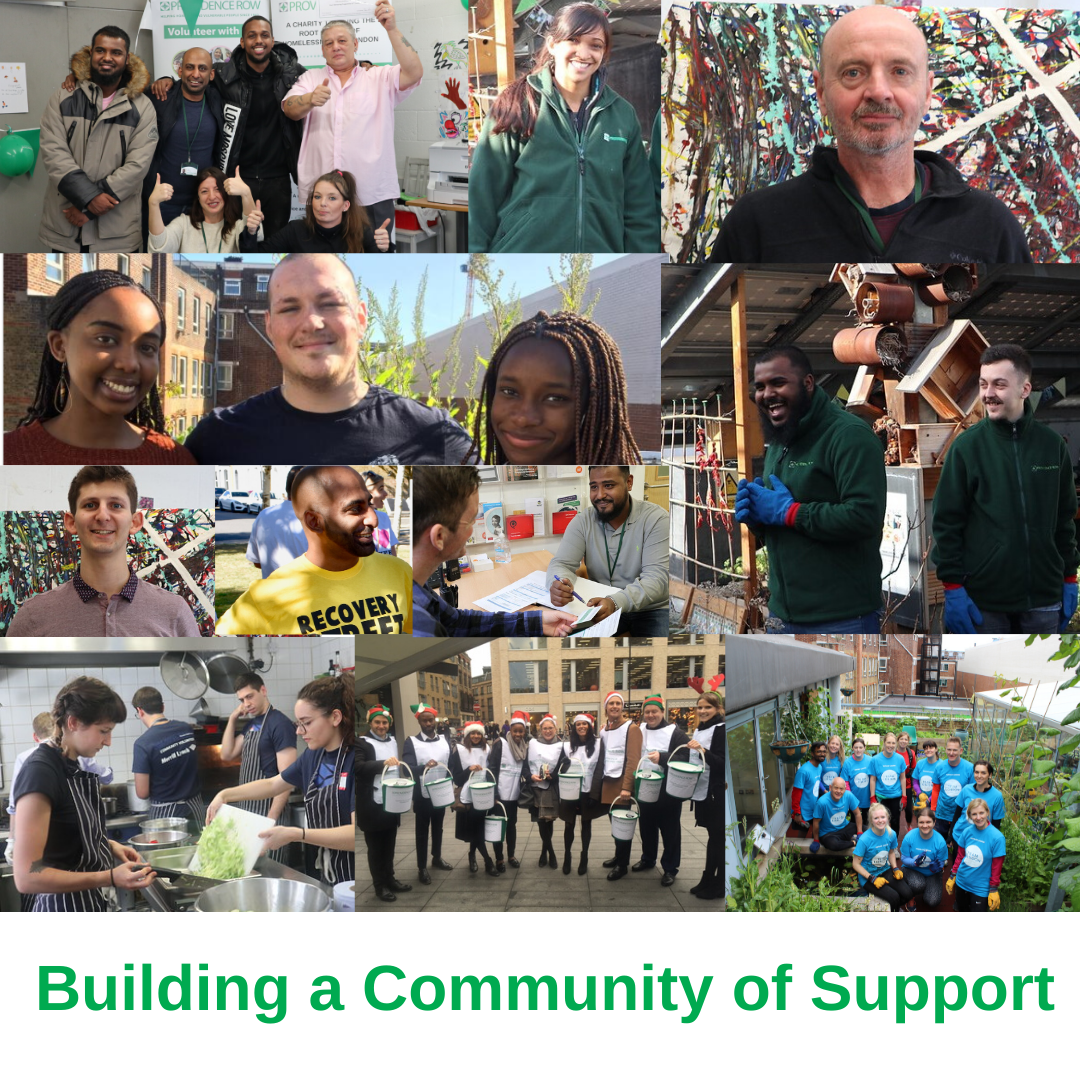 *Please note, if you prefer not to remain anonymous we will only use your first name to sign off communications.
*If you sign up to our email newsletter we will treat your information with respect. Your details will only be used by Providence Row – we will never sell your details to any third party. You can find out how we take care of your data in our Privacy Policy. You can change your mind at any time by clicking the unsubscribe link in the footer of any email you receive from us. By signing up, you agree that we may process your information following these terms.
Send a message of encouragement