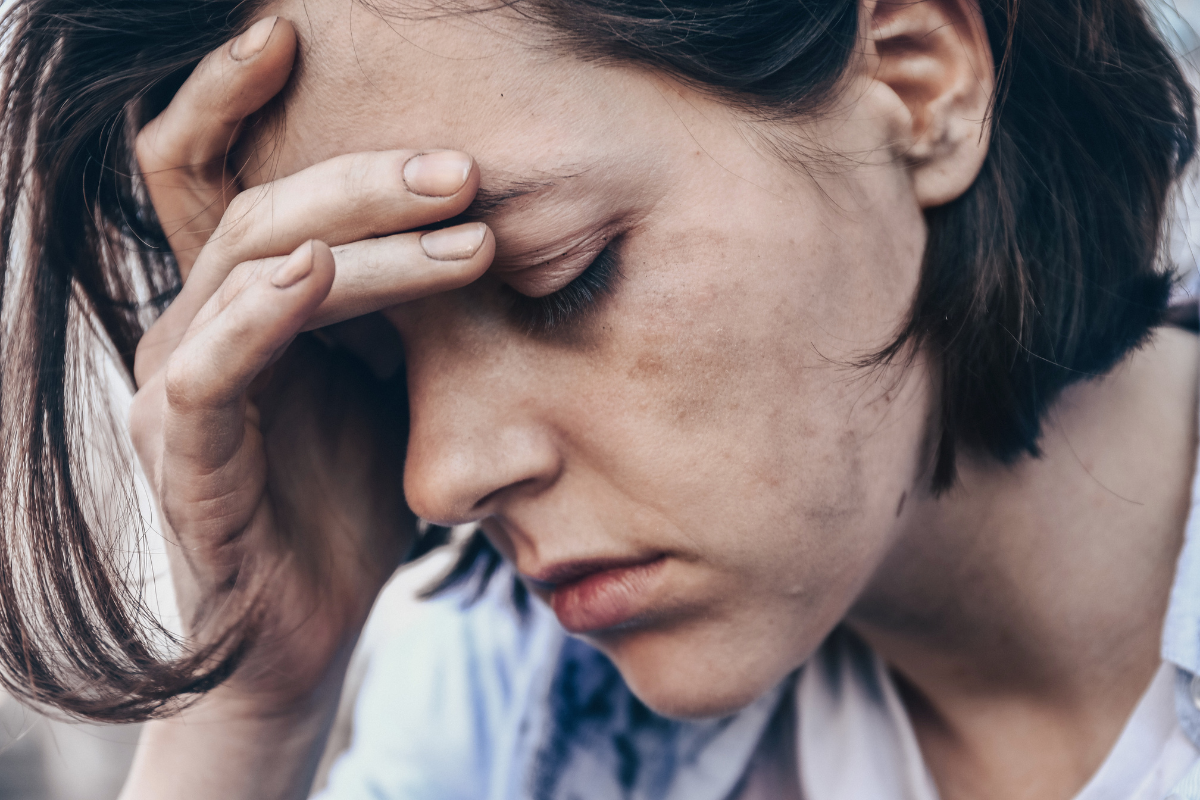 After spending 8 years in an abusive relationship, Jo's only escape left her vulnerable, alone and homeless.
Her abuser introduced her to drugs when she was just 18, addicted to heroin, Jo depended fully on him to fund her habit.
Jo was trapped, she had no one else and nowhere to go.

When she finally found the courage to leave, she had no choice but to sleep in bin sheds and under walkways, rummaging through charity bins to find clothes to keep warm and begging on the streets to get money.

As a women Jo felt even more vulnerable and threatened by other homeless people on the streets. She couldn't protect herself and there was no one there to protect her. "I was robbed on the streets regularly by other homeless people, for the little amounts of money I had managed to make during the day. I was so scared I had no choice but to hand it over. There were times I was left with nothing I couldn't even get myself a hot drink when it was freezing outside."

"Last year I was alone, I was afraid and I didn't want to exist anymore. Sitting begging on the street from people, watching families and groups of friends enjoying themselves was horrible. I so desperately wanted it to be me. People walk past and don't even acknowledge you. I felt like a nobody."

Jo was put in touch with an outreach and referral worker, and cam to our Dellow Centre, a Safe Space for anyone rough sleeping in Tower Hamlets. A place where she could have 2 hot meals, have a shower and use a phone or computer. Jo initially accessed our advice and support service, where she was able to get help with understanding her benefit entitlement and how to seek temporary accommodation. Along with this, she received help for her own mental health and in a Safe Space, had someone to advocate and give her advice and support to get her off of the streets. Jo has also accessed our Reset programme to get help with her addiction.

"I never thought I would get off of the streets, but with the support from Providence Row resource centre I was able to get a good meal each day and more importantly get the support and advice I needed to be able to take the steps to starting a new life away from the streets. I have finally got help with overcoming my addiction and have been clean for two months, but more importantly I have a room in a hostel- my own room. I never thought this day would come."

"This year I know I am safe, I have a roof over my head and food in my belly. I have plenty of people I can turn to for advice and support and for the first time in years, I am no longer alone. I am happy and my future is looking bright. I definitely wouldn't be in this position if it wasn't for Providence Row."